Have you ever dreamed of the escaping the city and staying on a vineyard. Well at The Blok Coonawarra winery, you can actually stay at The Winemakers House! And the house sleeps 8 people so bring your friends and enjoy a weekend or better still a long weekend at The Winemakers House at The Blok. Sitting amongst the vines the 3 bedroom house is walking distance to many of the fantastic winery cellar doors of Coonawarra.
Relax in Style and Taste Wines with a Home Cooked Meal
The house boasts a fully equipped kitchen for you and friends to cook up a magnificent meal with fresh produce from local farms, 1.5 bathrooms and a wood fire for the colder months. Visit wineries by day and then enjoy a home cooked dinner that you and friends can prepare together. The house can sleep up to 8 guests so everyone can enjoy quality time together with plenty of space outside to walk around.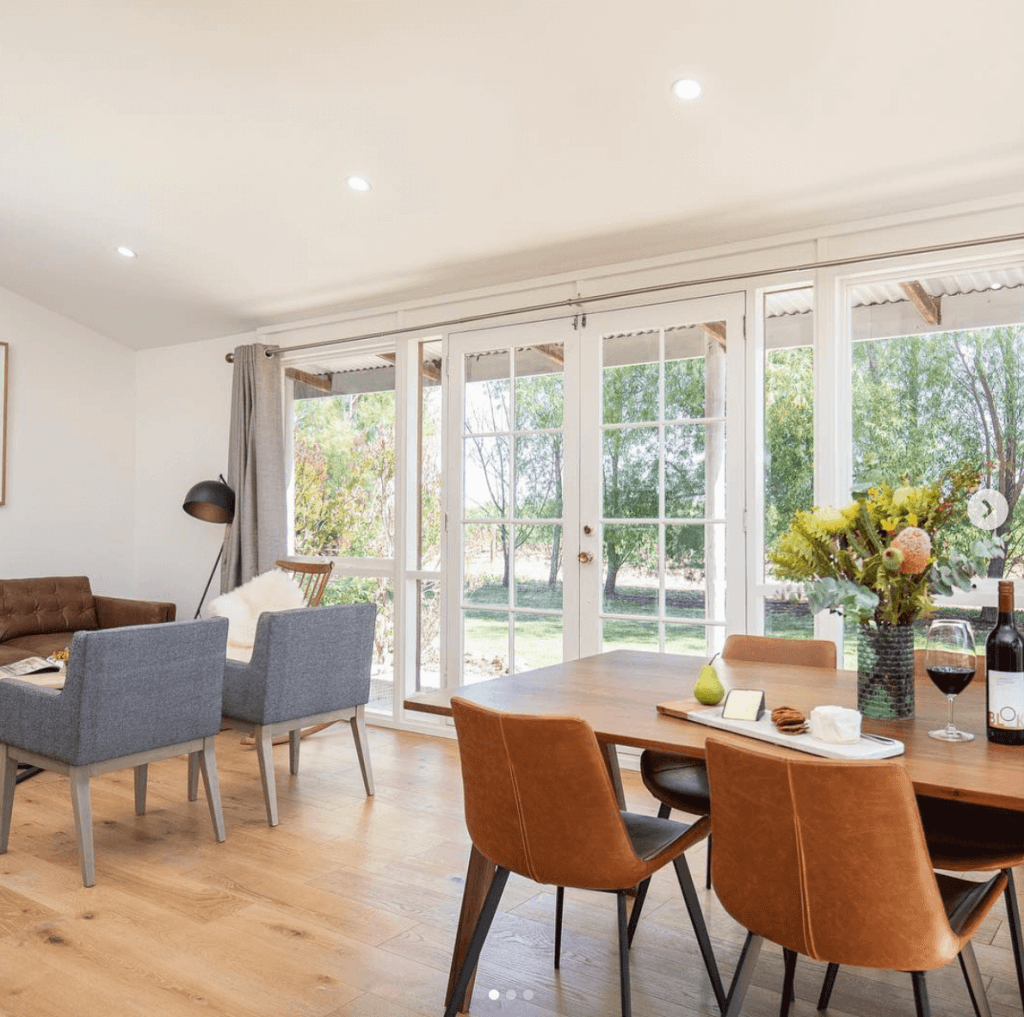 Cabernet Sauvignon – Perfect compliment to Local Cheeses
Coonawarra is famous around the world for its "terra rossa" soil that produce world class Cabernet Sauvignon wines. These rich, firmly structured red wines are the perfect compliment to bring out the flavour and texture of locally made cheeses.
Cellar Door Tastings at The Blok Coonawarra
The cellar door is open 10am to 4pm Thursday till Monday. The Blok Coonawarra is open all public holidays except Christmas Day. Wine tasting by appointment outside of these hours please use the contact form or the details below. When visiting The Blok Estate in Coonawarra, you will be greeted warmly by the team and you'll be sure to enjoy learning all about the Coonawarra from Luke Trotter, owner and winemaker.