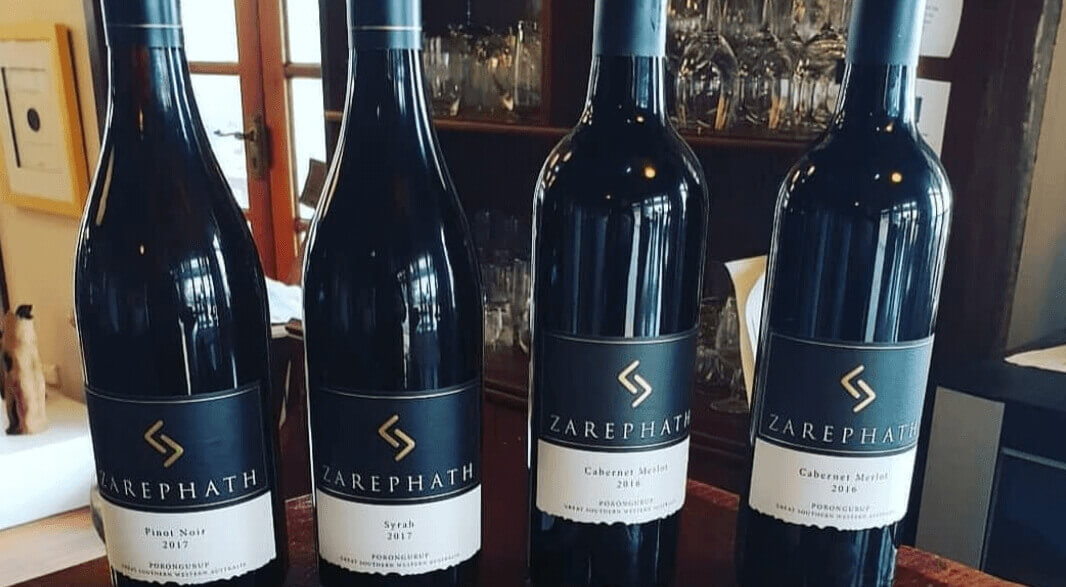 Zarephath Wines, Great Southern WA
424 Moorialup Road, East Porongurup, WA, 6324
(08) 9853 1152
GST: 10%
Set on the eastern end of the ancient and stunning Porongurup Range 40 km North of Albany in the Great Southern Wine Growing Region of WA, Zarephath Wine is a small family run vineyard incorporating a grass roots approach and adopting organic principals where possible.
Originally established in 1995 by a Monastic Community and purchased in 2013 by Rosie Singer and Ian Barrett-Lennard, Zarephath's fertile soils, easterly aspect and cool summer breezes contribute to the production of Zarephath's premium, low yield, Award Winning Wine.
Wines produced include Riesling, Chardonnay, Pinot Noir, Shiraz, Cabernet Sauvignon and Merlot. All Zarephath Wine is made by local Porongurup Winemaker Rob Diletti.