Montalto Wines in Red Hill on the Mornington Peninsula is iconic among locals and it's reputation stretches across Australia. Any why shouldn't it. Have a look at the beautiful rolling hills viewed from the restaurant and courtyard patio.
Creating An Extrordinary Winery
Inspired by the rolling vineyards of their holidays in southern France, John and Wendy Mitchell bought their first small winery in 1997. 

Over the years the estate that would become Montalto evolved as the passions of the Mitchell family took hold. A love of nature, growth, people and environment joined with a desire to produce the best possible from the land of which they were now caretakers. 

The Mitchell's draw on what they love, and share this passion with others; a philosophy of producing with love, for love.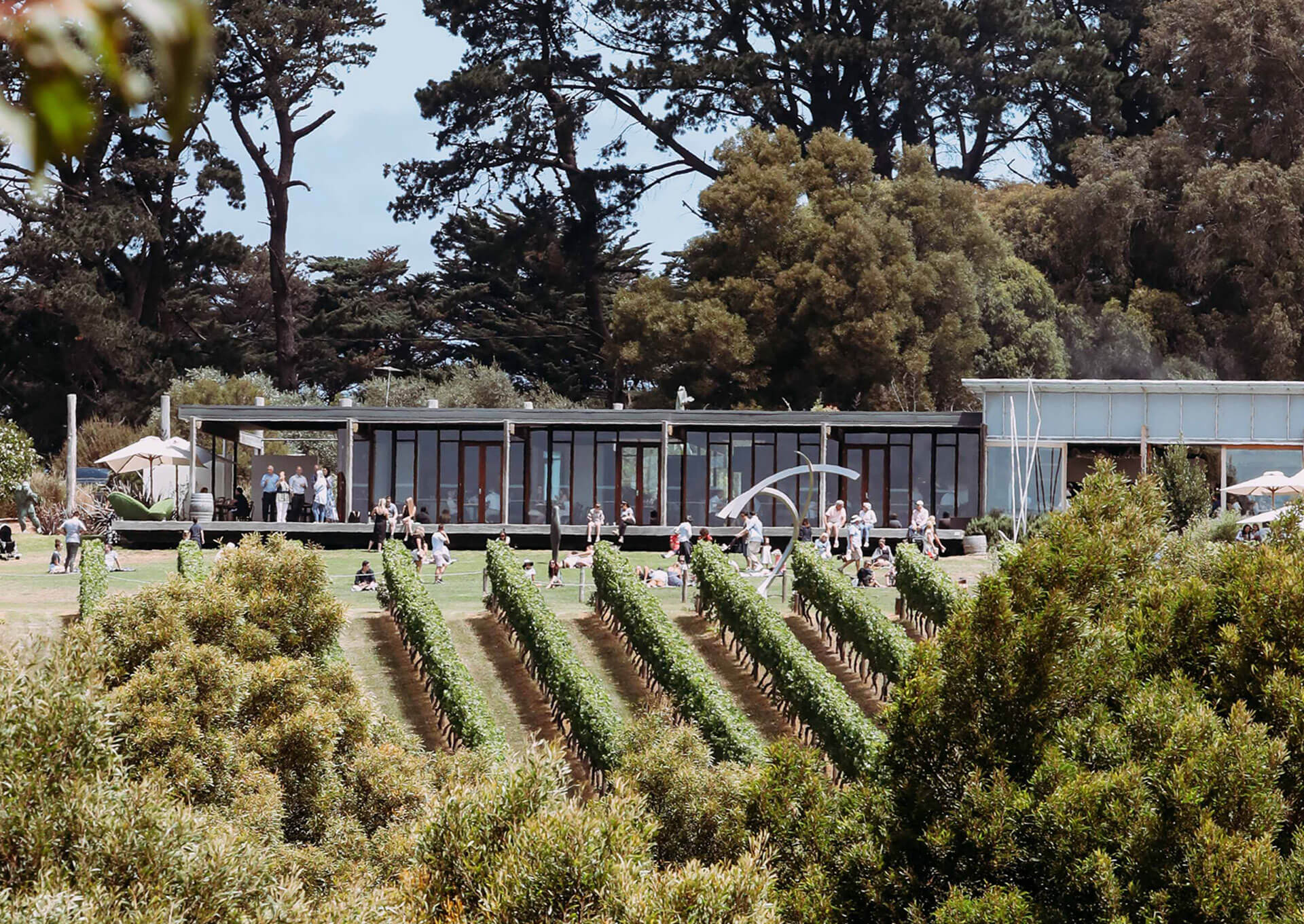 Multi-Award Winning Restaurant & Winery
Montalto is a 16 times AGFG chef's hatted restaurant, casual Piazza courtyard and sculpture trail in Red Hill, on the Mornington Peninsula. We're also the GTWine Magazine 'Star Cellar Door' for 2020 & a Halliday Five Red Star rated winery.
The Montalto team's philosophy is that wine should be an expression of its origin, a representation of the best fruit produced from its site in a particular vintage. 

The emphasis is on producing fruit of outstanding quality. Meticulous and considered winemaking is focussed on preserving and enhancing the characters from their Red Hill winery.
146 Gold Medals
Nominated as finalist in Gourmet Traveller's Winemaker of the Year 2015 Len Evan's Tutorial Scholar 2016
To date, Montalto wines have amassed 146 Gold Medals and 35 Trophies Nationally and Internationally under my stewardship.
Simon Black,  Winemaker
Meet Simon Black, winemaker. The 2010 appointment of Simon Black as winemaker marked a new chapter in the Montalto wine journey; an opportunity for the wines to achieve their full potential. Before joining Montalto Winery, on Victoria's Mornington Peninsula, just in time to set up the newly fitted-out winery and crush the first grapes for the 2010 vintage, Simon was the inaugural winemaker at both Willow Creek and Heathcote Estate, where he was also instrumental in setting up the production facilities.