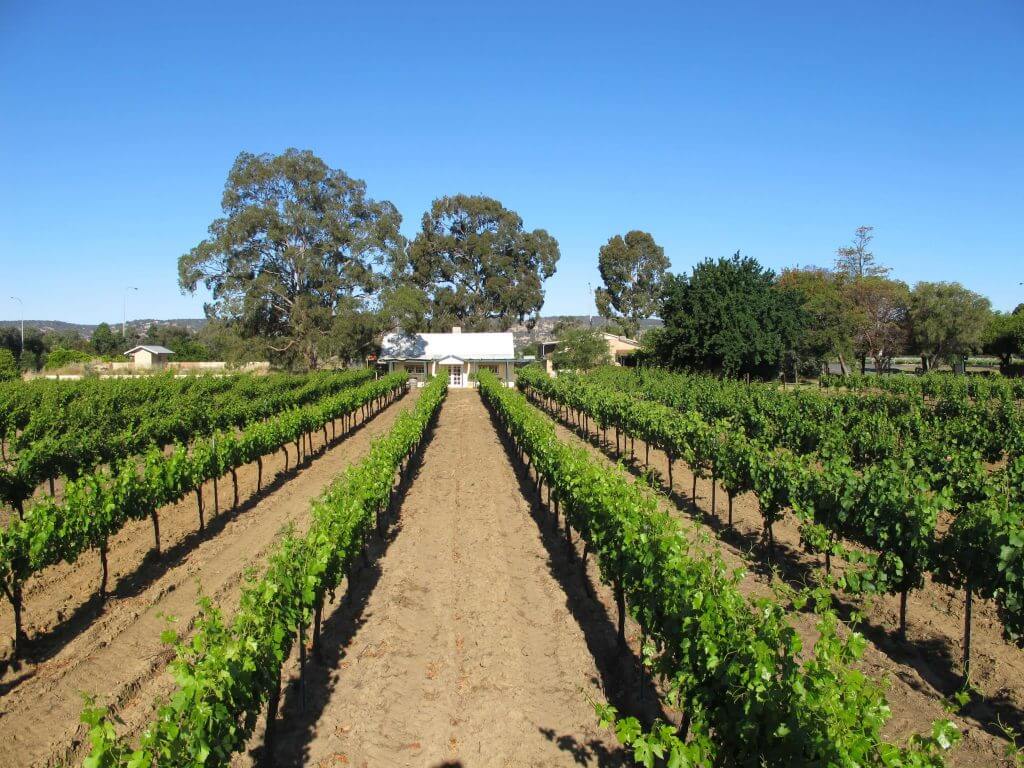 Duncan's Ancestral Calling
One of the reasons we all love to travel to wineries and their cellar doors is to explore the unknown, to see unscripted moments of inspiration. Duncan Harris, owner and winemaker of Harris Organic Wines, has created a wonderful experience for travelers to enjoy.
Duncan grew up in Launceston in the Tamar Valley, and came to Perth in 1993, buying the Swan Valley property in 1998. While working full-time, as a mechanical engineer, he spent every spare moment building the dream of a winery in Perth's Swan Valley. Duncan's ancestors first came to Australia in 1788. They were an entrepreneurial lot, with one Francois Girard, owning the Sydney Hotel (1828) and another, Michael Hayes, Australia's first accountant, operating one of the first illegal distilleries in Australia in 1805.
The Global Journey to Local Organic Wines
Duncan had become intrigued with the world of wine, particularly from the growing of the grapes, the winemaking, maturation and finally the drinking the fruits of his labour. Duncan travelled extensively. Viewing vineyards in Burgundy, Alsace, and Gigondas in the Rhone Valley while sampling the produce. In 1995, Duncan started winemaking with Perth friends and his winery cellar door opened in 2000. I am sure you'll agree, being located footsteps from the vineyards, there's an earthy simplicity that draws you in. In 2002, the new purpose-built cellar door was attached to the old 1933 built grape processing shed and winery. There's a real sense of history you'll get when visiting Harris Organic.
Full Organic Certification Wine Awards
After Duncan became a full-time vigneron and winemaker in 2001, it was a proud day when organic certification was obtained in 2006. In 2018, Harris Organic Wines celebrated 20 years of business and something which makes Duncan's opinion sought after by aspiring organic winemakers.

Duncan believes in sustainability and organic methods as the only way of saving the planet. He believes that wine is made in the vineyard; to let the vineyard tell the story in the wine, allow it to produce wine flavours that give a great sense of place, the soil and the "Swan Valley wine region". His dryland organic viticulture assists that.
In 2017 and 2018 Duncan became a finalist for the organic farmer of the year award. Every year Duncan enters his wines into the Swan Valley Wine Show. Last year he obtained 5 medals with 6 wines entered. His silver medal rare liqueur muscat was chosen as one of the wines in the top 25 wines of WA in a range of 276 wines. Congrats Duncan and team!
Travelling to Perth for Wine Tastings?
When you are next visiting Perth's wine region, be sure to visit Harris Organic Wines and do a seated tasting of some of their handcrafted wines including the magnificent Sparkling Blanc de Blancs, Verdelho, Chenin blanc, Chardonnay, Shiraz, Malbec, and Rose or their range of unique certified organic ports and liqueurs (the only ones made in this world) made from Pedro Ximenez, Muscadelle, Shiraz and Muscat.
A smiling Duncan will greet you and share his stories of how this organic wine became his life's calling.